Dear Kingdom Leader,
Welcome To Barren To Breakthrough: A Series On Wholeness, Freedom & The Healing Power of Jesus
I've been praying for the right time and space to release my story to the world. To be honest I thought I would have shared more of it by now than I have, but God needed more time with me. He needed more time to hold me and be my Father, to shift my perspective, and to heal and minister to the broken places. He needed more time to teach me how to trust, love and be patient with him. He needed intimate time with me, where no one else could have access. He needed me to learn how to lay at His feet, and not just weep but listen. He needed time to crush, prune and chisel away the old woman, so that the oil of the new woman could flow. He needed TIME because I needed TIME. And because He is the keeper of time, it was only him that could release me to you.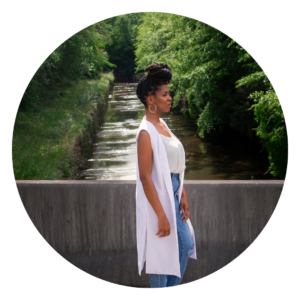 (Before we continue, enter your email below to get access to the FULL series!)
My story is one with pain, and heartache but an abundance of  joy, love and freedom. On this journey there is an overflow of healing, wholeness and God's grace. My prayer is that within the pages of my journey, you will find healing for yourself. My prayer is that you surrender and break to connect with God like never before, that you cry out in ways you never have, so that you can get your breakthrough too. My prayer is that you submit to your story, your truths and make conscious decisions to heal in the name of Jesus. You, my friend, deserve to live in your "free indeed".
I'd be lying if I told you this was the easiest thing to do. It's not.
There's nothing "easy" about sharing your truths, your whys, and exposing your rug. Society has taught us to hide the most inner parts of ourselves, and only share what's needed, appropriate or safe. This is why many of us are broken on the inside, but we are cute on the outside. This is why many of us are public successes, yet private failures. This is why many of us are walking corpses, unable to imagine life outside of the brokenness. This is why many of us have never met ourselves, let alone the ones we interact with daily.
So we hide, and build graves that were never meant for us. Graves of perfectionism. Graves of depression. Graves of suicidal thoughts. Graves of brokenness.
Why? Because fear comes in and tells us that we can't share our truths.
What will THEY say?
You can't be THAT vulnerable. What will THEY think?
You can't expose yourself in that manner. You may LOSE clients.
You CAN'T reveal that part of your story? You may be taken advantage of.
I'm here to let you know that fear isn't wrong.
They WILL talk. Let them.
They WILL think. Let them.
You WILL lose some people, places and things. LET. THEM. GO.
You may be taken advantage of. Trust God!
You don't have to let fear win!
On THIS day, we refuse to allow fear to be the god of our lives.
On this day we choose to break the covenant with fear and anything else keeping us from the breakthrough God has prepared for us.
We WILL press in God's presence!
Yes God! 
Kingdom Leaders, there's a shift happening right now where God will have the final say. Exposure will come before elevation. There will be no way around it, only through it.
I'm here to remind you that "through" will be the BEST thing that has ever happened to you, if you allow it too.  There's a fire in the "through" that will burn away the old you, leaving you restored and new. There is a death that must take place in the "through". The death of who you once were, so that the person who is fit to serve in the Kingdom may live.
So here I am, standing bold in front of you,  sharing my journey of going from a barren place to my breakthrough place. Not because it's easy. But because it's necessary.
From mistakes to miracles. From mess ups to ministry. #Jesus
Society wants us to believe that we are products of our mess ups.
Maturity lets us know that God can take a mess up and perform a miracle.
Our faith reminds us that goodness and mercy is following us and favor is ahead of us.
And God will forever get the glory!
That should have made somebody shout! Come on Jesus!
This series will be ever evolving. Its purpose is to elevate truth, responsibility, and accountability of our own decisions. It's a series meant to transform the life of every reader that comes in contact with the pages of this blog. It's a series that will teach you how to tap into your "Hannah" anointing and learn to lean into the fullness of God.
Here you will embark on a journey of true transformation with Jesus. I want to show you what God can to do with a barren place and how His glory will reign in your breakthrough. I want to show you how God will birth purpose from your pain and create confidence in the valley, if you allow him too.
He does his best work in your weakness. He goes to work when you are submitted at His feet.
In this series you will begin to ask yourself…
What areas of my life have gone unhealed?
What traumas are running my life and making decisions for me?
What am I willing to do about it?
How committed am I to change?
There is an old version of you that must die, in order for you to live. 
Are you willing to submit?
Are you willing to surrender?
Are you willing to sacrifice your will?
Are. You. Willing?
Cause baby I'm going to show you what God can do with the willing.
This series is oily! 
Here we welcome the Holy Spirit. Here we ask God to meet us at our need. Here we lift our hands and give God glory. Here we bow to give God praise. Here is where dry ground is broken. Here is where new names are revealed. Here is where overflow and abundance collide. Here fear has to bow. Here is where the "it" in your life has to bow. Here is where lands of multiplication are released. Here the rugs are destroyed. Here is where depression has to lose you. Here is where suicidal thoughts have to let you go. Here is where your past has to forget your name. Here is where you MOVE.
And we praise and thank God!
This is a revival! Wake up.
We will no longer slumber and sleep in barren places.
That shift you have been feeling was breakthrough waiting for you to MOVE.
 So without further ado…
Welcome to From Barren To Breakthrough: A Series On Wholeness, Freedom and the Healing Power of Jesus
With Love,
Tiana Patrice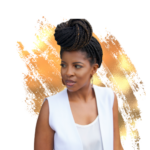 P.S. Be sure to join the list to get access to the FULL series
P.P.S. Writing was an instrumental part of my healing process! Learn how I help Kingdom Leaders write to heal by scheduling a call with me today! Click here to schedule your call!
Stop Worrying and Start Worshiping! 
Check out my Youtube Worship List Here:
Stay In Worship Even When You Sleep
Check out my Nighttime Worship List Here:
Pray With Us & Be The First To Know When The Next Blog Launches
Join The List & Get 7 Prayers To Your Inbox Right Now!
Ready To Share Your Story?
Book A Call With a Dear Fear Destiny Advocate Today