Read My Lips
I. Don't. Want. You.
It was August 20, 2019.
Those words played over and over like a broken record, chopped, screwed and rejected.
There I was standing in the doorway of a borrowed bedroom, him lying in bed, 25 days after the bottom of our marriage fell out. I stood there with tears in my eyes, begging my ex-husband for counseling. Begging him to get in the ring. Begging him to stay. Begging him to try. Begging to fix the very thing, that I didn't break. Yet there I was, standing in the ring taking blow, after blow, trying to catch my breath.
"I thought I wanted you…but I don't." Blow.
"Why would I want counseling…I'm not happy here." Blow.
"I'm not staying anywhere that I don't want to be…I want out." Knock Out.
That day I left the ring, alone, gloves off, I had no more fight… I left feeling hopeless, defeated, undeniably broken and unaccepting of the facts.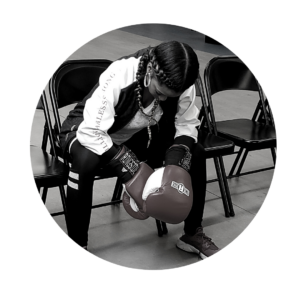 The cute but broken thing was no more.
The reality is, sometimes it takes for the bottom to fall out of the very thing you were never designed to stand in. #Message
Sometimes it takes a hard fall, an ugly blow, a complete knock out, in order for you to fall to the feet of Jesus.
It's in these moments that you realize, the life you validated, protected, awarded, created covenant with and gloated about was active, yet producing tirelessly on dry ground. It's in these moments that you truly understand the definition of being a public success, yet a private failure.
Yet even in these moments, God's grace is sufficient.
Much like the story of Hannah in 1st Samuel Chapter 1, God revealed areas in my life that had to be shut down and exposed before elevation could occur. Many times, we believe the exposure is for the adjacent party, when in reality it's us that will have to navigate the spotlight of truth. That spotlight comes with ugly realizations and rugs that are woven together by generational lies, cycles and curses.
In 1st Samuel, we find Hannah burdened with grief because God had shut her womb. In the old testament days it was a shame and a disgrace for women to be barren, because the value of a woman was placed on her ability to produce a seed.
Interesting enough in our society, we have idealistic views on education, producing children, marriage, and many other things that characterize who we are.
We buy into the idea that marriage is to serve the opinions of others and our own self absorbing beliefs, vs to serve God's purpose and agenda.
My exposure came from giving into these views with impure motives and the idea of finding completeness in a marriage. For 10 years I created an idol out of the idea of marriage in a relationship that while it had it's great times, was never assigned to the woman God created me to be.
My hunger in these seasons weren't after Christ, but after a title that I didn't even understand the concept of. Because of this, I married a season and tried to make it a lifetime.
Whew Chilllleeeeee! It's something about when God does the exposing. Baby the rug will have to be burned!
You see, I believed marriage would make me "somebody". I thought being married would make others take me seriously. I lived in the fantasy of having a complete home, with the father of my child. I paraded in the lights of having it all "together". I believed marriage would make up for my past mistakes, and right my wrongs.
Having the child out of wedlock would be ok now. Wouldn't it?
Staying in the 10 year relationship was worth it now. Wasn't it?
Finally I could prove I wasn't stupid for staying and waiting, I finally got my ring…Ironically, the same ring I begged for, was the same ring I had to walk away from when my exposure came.
How many of you can relate with this?
Willing to live a lifestyle outside of the will of God, because of your own insecurities, fears, and voids.
Willing to ignore the signs, because you convinced yourself that it would get better.
Willing to stay with comfortable because you didn't fully believe in Jeremiah 29:11, and the plans God has for your life.
Believe me when I say…I certainly can relate.
Here is my encouragement for you. Right now, in this moment, do a complete self evaluation….even if it hurts. Ask yourself, what am I holding onto because I'm afraid to find out what life is like without it.
For some of you it's fear, for some it's your past hurts and pains, for some it's relationships and connections with people.
Whatever it is, I urge you to take it to God and ask him to chisel, prune, and pluck anything in you and around you that doesn't line up with His plan for your life.
Why? Because in this season of your life, you are too old, grown, and called for anything that is cute and broken.
Period.
The very next day I was scheduled for a mammogram for a breast cancer scare which was the turning point of this story.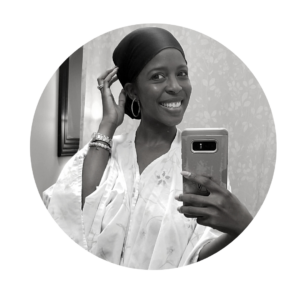 I was alone at the hospital, and being moved from room to room with doctors around, whispering about their findings.
As I laid back on the cold table being pushed, mushed and everything in between, I heard the Lord say, "Don't try to keep a door open that is being closed by me" (whew Chile, somebody needed to hear that)
In that moment, I knew this was NOT the fight God ever intended for me.
I realized that God connected me with the story of Hannah, not because I needed a new word to share, or another inspirational quote, but because he wanted to show me what he could do with a barren place.
Using Hannah, God gave me a perfect blueprint of how to get to my breakthrough, before I even knew I would be broken. (And now, I get to share this blueprint with you.)
When I left the hospital, I left with a praise break, the cysts were benign! I also left encouraged with a new strength. It was time to let God be God.
That day I got back in the ring, but this time was different. I didn't get in the ring alone or broken. I got back in the ring with God by my side. I put my gloves back on.
This war was personal.
It wasn't about my ex husband. It was about what God wanted to do with me and through me.
I walked back to the doorway of that borrowed bedroom, I looked my ex husband in the eyes, and I boldly said: "I stand in agreement with you. I want the divorce"
It was time to begin the journey of crushing the old me, for the new woman to emerge…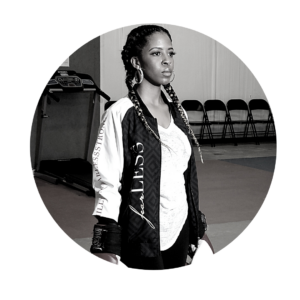 Stay Tuned For Part 2:
The Anatomy of A Barren Place: Back To The Beginning
Until then, let's chat in the comments!
With Love,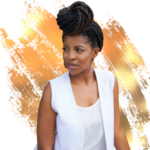 Tiana Patrice
Tiana is a Rug Burner, fearLESS Activator and founder of the fearLESS Experience. For the first time she is sharing her story of healing and freedom on the other side of divorce in the blog series "From Barren to Breakthrough". Wanna catch up with Tiana outside of the blog, follow her on Instagram!
P.S. Be sure to join the list to get access to the FULL series
Stop Worrying and Start Worshiping!
Check out my Youtube Worship List Here:
Stay In Worship Even When You Sleep
Check out my Nighttime Worship List Here:
Pray With Us & Be The First To Know When The Next Blog Launches
Join The List & Get 7 Prayers To Your Inbox Right Now!
Ready To Share Your Story?
Book A Call With a Dear Fear Destiny Advocate Today
Want Deeper Relationship Coaching