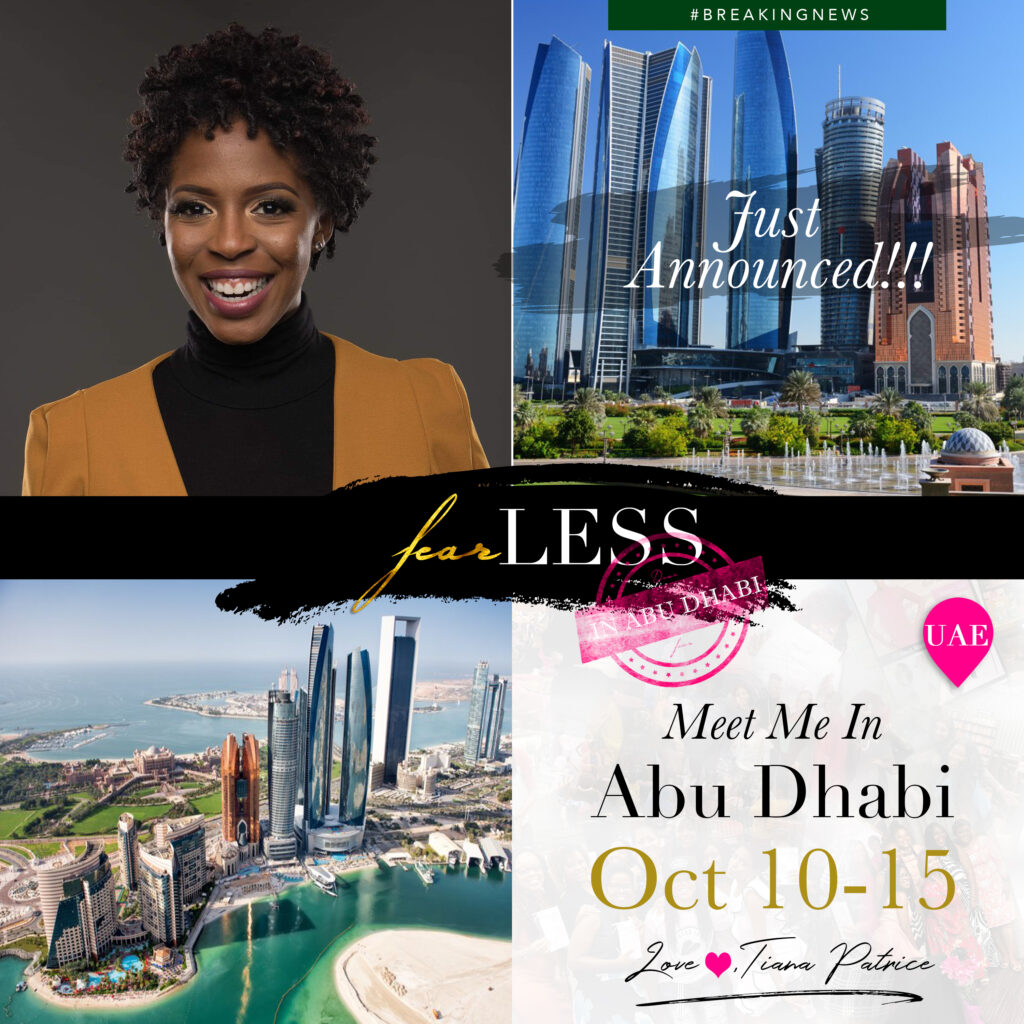 For Immediate Release
June 27, 2019 – Global speaker & trainer Tiana Patrice, is set to begin traveling abroad this Fall 2019 for The Fearless World Tour.  This live fearless activation will be comprised of seasoned entrepreneurs taking their professional strategies to audiences ready to transform their minds and release barriers to success. 
Their first global tour stop will be in Abu Dhabi, UAE.
For 5 years, Tiana has cultivated a community of individuals ready to breakthrough personal glass ceilings. She's taught advanced leadership techniques both online and in workshop settings that produce experiential results for individuals and teams. The global tour marks the beginning of the next phase of growth for the organization. 
In 2017, the organization launched the first Dear Fear Book, which now houses 50 published authors in 4 editions, spanning over 15 states and 3 countries.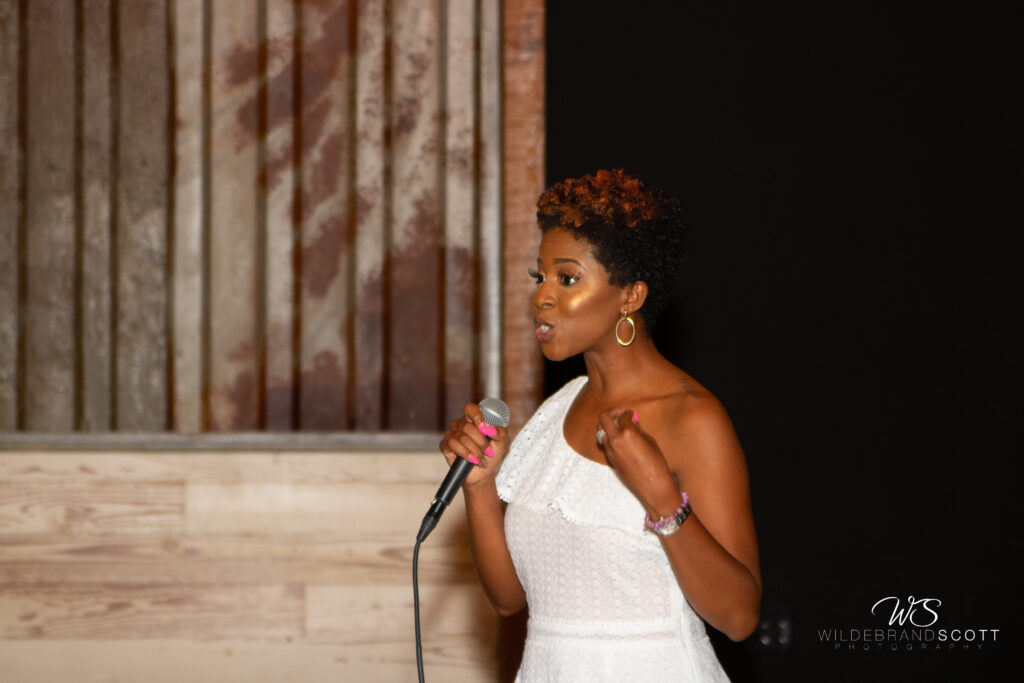 "I'm excited about the growth of The Fearless Experience and partnering with leaders who are ready to transform their lives, careers and businesses. This is just the beginning." Tiana Patrice
About Tiana Patrice:
No stranger to taking action on the other side of fear, Tiana quit her corporate job 5 years ago to pursue her calling and purpose full time. During this time, Tiana has coached and mentored more than 400 women globally and her message has impacted more than 300,000 people both on and offline. As a transformational speaker, Tiana has spoken on over 50 platforms and is the recipient of the "Iconic Women Creating A Better World For All" award from the All Women's League in New Delhi, India, for her work with women all over the world. To date, she has launched a dozen businesses, 50 published authors,  3 Amazon Best-Selling Books. She has been seen on multiple media outlets such as Huffington Post, A Guest Contributor for Forbes Women Under 30, Good Morning Washington, ABC, CBS and more! Tiana teaches leaders that there is a greater life waiting on the other side of fear, and provides them the strategies, and push to get to the other side. She is a wife, mother, woman of faith and fearless advocate. 
Click Here To Learn More About The Fearless World Tour